Below is a sampling of the many performers and master teaching artists we have the pleasure and privilege of working with. The selection is based on artistic excellence and proven ability to connect successfully with pre-school age children, as well as family audiences, educators and parents -- whether in small classroom settings and teacher/parent workshops, or in public performance venues.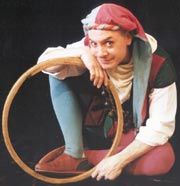 MARK JASTER
The Washington Post
called Mark Jaster a "clown extraordinaire and one of the most graceful performers you will ever see on a stage." Audiences of all ages and backgrounds have enjoyed his kinetic humor, playful interaction, musical wit and inventive imagination. His skills in mime were developed in training with 20th-century masters Marcel Marceau and his teacher, Etienne Decroux, along with careful observation of Charlie Chaplin, Buster Keaton, and Harpo Marx. Jaster served as teaching assistant to Mr. Marceau in a series of seminars in Michigan, and he teaches frequently in Artist residencies, theatres, and dance programs. In his solo performances,
Piccolo's Trunk, A Fool Named 'O',
and
The Maestro,
Mark combines live music on unusual instruments, outrageous acrobatics, and hyper-advanced communication skills with an honest, gentle humor that has obliterated many a skeptic's hesitations over Mime. In addition to appearances as Herr Drosselmeyer in the Maryland Youth Ballet's Nutcracker, frequent performances with the Washington Revels, and many years as a featured stage act at The Maryland Renaissance Festival, he also collaborates regularly with world-class musicians like Piffaro, Celtic Harper Sue Richards, Hesperus, and the late, great jazz bassist, Keter Betts. Mark is a proud member of The Big Apple Circus' Clown Care Program, performing at the Children's National Medical Center and Johns Hopkins University Hospital.
www.markjaster.com
/
http://www.goartivate.org/product/mark-jaster/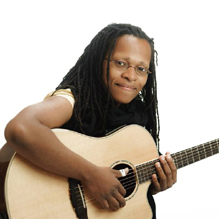 LEA
Lea Morris's music is described as SoulFolk, a seamless blend of gospel, jazz, country, R&B and contemporary folk. Stylistically between the earthy tones of Tracy Chapman and the urban/ethereal sound of India.Arie, Lea has been featured at the Kennedy Center, The Music Center at Strathmore, and at festivals, schools and other venues in the US and Europe. She has shared the stage with Mavis Staples, Dar Williams, Anthony Hamilton, Vivian Green, and the legendary Odetta.  Her latest recording is titled "Let You In" and features harmonica virtuoso Howard Levy. A seasoned performer and educator, Lea particularly enjoys teaching songwriting to children and adults, and is also excited to share her love and appreciation of the ukulele.
www.thisislea.com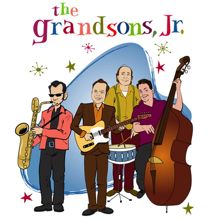 THE GRANDSONS, JR. 
were aptly described by an adoring fan as "American music in a blender with the lid off!"  They continue to bring their great spirit and dynamic whirlpool blend of New Orleans rhythm and blues, jazz, ragtime and swing, rockabilly and country two-steps to a broad range of audiences. 
The band has performed extensively throughout the U.S. and toured internationally in Germany, France, Canada, Taiwan, the Virgin Islands, and in Central America via a grant from the State Department. They have shared the stage with such luminaries as Willie Nelson, Ray Charles, Huey Lewis and the News, the Iguanas, Terrance Simien, The Dirty Dozen Brass Band, Marcia Ball, The Fabulous Thunderbirds. 
"So free-spirited and so subversively anti-sophisticate that
it's practically new territory… The hardest working band in D.C."
THE WASHINGTON POST
www.grandsonsjr.com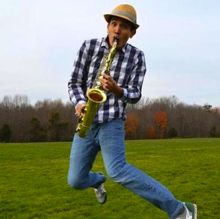 ANDRÉS SALGUERO
Andrés Salguero is one of the most exciting new voices on the international family music scene. A native of Colombia, he has deep roots in the Latin music world, with over a decade of experience playing Latin Jazz, Salsa, Norteño and Latin folkloric music. He also brings a depth of musical knowledge, holding a Doctorate degree in music from the University of Missouri-Kansas City. He performs his live 
123 Andrés
 kids' show more than 200 times each year at venues large and small, from full band performances at the Smithsonian Institution's Discovery Theater to solo shows at schools and libraries throughout the country and abroad. Recently he performed for a full house at the Kennedy Center's Millennium Stage. Other highlights include the celebration of the 50 years of Head Start in Washington DC, the L.A .Times Festival of Books, and Teatro del Parque in Bogotá, Colombia.
www.123andres.com