ADVISORY COUNCIL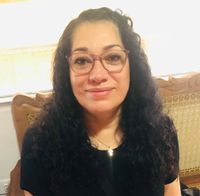 ADA VILLATORO 
Ada is the owner of El Golfo Restaurant in Silver Spring, considered by many to be one of the most prominent and important community centers, hosting countless civic and business meetings, fundraisers for non-profits and community leaders, and other special events - not to mention one of THE most popular places to enjoy Salvadoran and Mexican food.
Ada grew up on a farm in El Salvador where her parents taught their 11 children the importance of service to others. They shared the family farmland with those in need, providing access to fresh vegetables and other foods. "My mother would always give the best of what she had to people," Villatoro said. "If she had something that was not good, she would not give it away."
That spirit of giving stayed with Villatoro when she moved to the United States in 1985. Ada represents for so many area residents the epitome of generosity of spirit and expansive vision in supporting our diverse business and non-profit communities. Through her active involvement in the Long Branch Business League, Ada has worked wonders in establishing the neighborhood as a destination point for great food and family-friendly entertainment. In 2014 Ada received, along with other Long Branch Business League members, the Impact Silver Spring Momentum Award for "creating social, economic, and civic momentum." Ada and El Golfo have hosted Carpe Diem Arts' Jump Start with the Arts Family Fun Night Out performance series since 2012, along with numerous fundraising events in support of Carpe Diem Arts.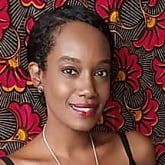 ASMARA SIUM
Asmara defines herself as a person who cares enough to try. She has 20 years of experience working in community organizing and advocacy, focusing on hard-to-reach and under-resourced communities. From grassroots organizing to executive leadership, Asmara's primary focus is on developing and implementing programmatic and growth strategies for nonprofits and community-based organizations.
Her latest venture places her firmly within the creative industry as co-owner of Creative Grounds DC, a hybrid coffee bar and arts space. A dedicated community gathering space, Creative Grounds DC goes beyond the traditional coffee bar model to include an arts program for adults and children, event rental, and exhibition space. Her passion for supporting the growth of nonprofits and, now, Creative Grounds DC has allowed her to fully realize the potential impact of creative industries on communities.
Asmara serves on the Board of Directors of Eagle Academy Charter School and is an advisory board member of BirdSEED Foundation, a housing justice initiative. She has served as former Chairperson to the Commission on African Affairs under the Office of the Mayor of the District of Columbia and as former Chairperson to the advisory board of the Smithsonian National Museum of African Art.
Asmara is a first-generation Eritrean-American born and raised in the DMV.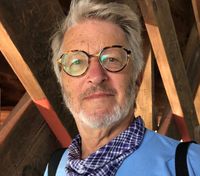 BARRY BERGEY, co-author of Folk Masters: A Portrait of America (Indiana University Press) with photographer Tom Pich, retired as Director of Folk & Traditional Arts at the National Endowment for the Arts in 2014 after a career of 30 years at the agency. His experience as a fieldworker, researcher, festival producer, tour organizer and exhibition curator, has resulted in documentary recordings of Ozark music, radio programs, and a variety of publications, including a chapter on public policy for the Garland Encyclopedia of World Music.
From 1995-2000 Bergey advised the Center for U.S-China Arts Exchange based at Columbia University on their Joint Plan on Yunnan Cultures Project. His involvement in international arts policy includes consultation with UNESCO, the Organization of American States, the World Bank, the U.S. Information Agency, and the Department of State. He currently serves on the boards of the National Council for the Traditional Arts, the Craft Emergency Relief Fund Plus (CERF+) and the Ward Museum of Wildfowl Art. Bergey also wrote the foreword to the recently published Lucky Joe's Namesake: The Extraordinary Life and Observations of Joe Wilson published by the University of Tennessee Press.
C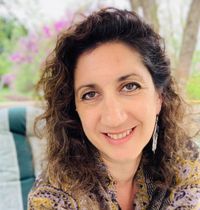 HRISTINA CAMPO-ABDOUN
Originally from Lewes, Delaware, Christina Campo-Abdoun is an artist, art educator, and musician living and working in Montgomery County, Maryland. She earned a B.S. in Art with certification, minoring in music (flute) at James Madison University in 1994, an M.A. in Ethnomusicology (concentration: Arabic music and ethnicity) at University of Maryland, College Park in 2011, a certificate in Educational Leadership from McDaniel College in 2016, and postgraduate credits in art, art education, music, and mentoring.
As an artist, Christina draws and paints landscapes, seascapes, and portraits; her main influences include Pre-Raphaelite and Impressionist art.
Christina has served as an art educator within diverse communities for over 20 years, and currently teaches art at a middle school in Silver Spring, using a variety of approaches, techniques, media, and inspiration. Christina earned a Middle School Career Art Educator award from Maryland Art Education Association, and a Best and Brightest Award for cultural advocacy from the NAACP parents' council of MC. She is inspired by a vast range of art and cultural genres, social justice art, and the unique perspectives of her art students. Christina, her three children and puppy currently live in Olney.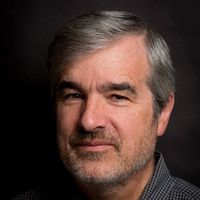 E. STEWART HICKMAN 
Stew is an executive coach and HR professional. He has provided organization and management development services to government, non-profit and corporate clients for twenty-seven years, seeking to bring a holistic approach to helping organizations become more productive and satisfying places to work. His recent clients have been in the fields of healthcare, international development, environmental preservation and education reform. As an international consultant and trainer, he has worked with organizations, teams and individuals in over 65 organizations in the U.S. and in 15 countries in Asia, South America, Africa and Europe. Stew's specialties have been in the areas of appreciative inquiry, team effectiveness, organizational culture, and how the way we talk influences the way we work. He has been an HR director, a manager of staff development and a business owner, and is currently a senior organization development consultant for EnCompass LLC in Washington, DC.
Arts-wise, and in his spare time, Stew writes poetry, plays hammer dulcimer, and is a drummer with the Brighton BlackJacks band. He also enjoys singing, cairn-building and photography, drawing and dancing (Morris, Sword, and Salty Dog Rag!) -- and he occasionally has a small role in a Lumina Studio Theatre production of Shakespeare or Dickens. Inspired by NaNoWriMo (National Novel Writing Month), Stew wrote a first novel back in another November past.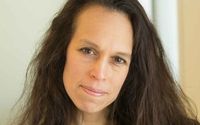 ELENA VELASCO
Elena is a freelance theater artist whose career has encompassed many aspects of production. A member of SAG, AFTRA, and AEA, she has performed at the Kennedy Center, Theatre Alliance, Discovery Theatre, Imagination Stage, Signature Theatre STAGES, and in several films, commercials, and TV shows. She has worked as a director and choreographer throughout the D.C area, including GALA Hispanic Theatre, Keegan Theatre, Source Theater, Discovery Theater, Mead Theatre Lab, Capital Fringe and Helen Hayes recommended productions at Synetic Theater, which also featured her playwriting and music compositions in their family theater.
She is an Assistant Professor of Theatre Arts at Bowie State University and has served as a teaching artist in residencies and outreach programs throughout the D.C. metro area, partnering with such organizations as Imagination Stage, Synetic Theater Studio, Theater Lab of DC, Interact Story Theater, Smithsonian, the Hirshhorn Museum, the National Zoo, and in public and private schools. As Director of Outreach for Educational Theatre Company, she developed over a dozen original student musicals and for 10 years served as director for their adult performing company, Shakespeare in the Schools. She is the Artistic Director of Convergence Theatre, a performance collective focused on evolving theatrical language to invite discourse on issues of social justice. Additionally, she is an affiliated artist for Óyeme, Imagination Stage's collaborative project that responds to the surge of refugee children fleeing violence in Central America who have arrived in the DC area.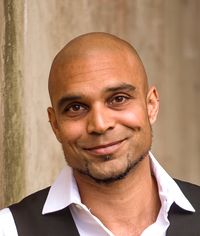 HAWAH KASAT 
Hawah is an artist, author, educator, community organizer, and yogi. He is co-founder and executive director of One Common Unity (OCU), a non-profit that supports a movement for peace education and the building of a non-violent culture through music and art. OCU runs dynamic programming in 24 schools throughout Washington, D.C. and serves over 3,500 youth and families a year. Under Hawah's leadership, OCU received the prestigious Mayor's Arts Award for Excellence in the Humanities. In 2019, Hawah was honored to receive Georgetown University's "Legacy Of A Dream" Award which is presented annually to an inspirational emerging leader whose work embodies the values and spirit of Dr. Martin Luther King Jr. 
In the years prior, Hawah worked as an Americorps community organizer and mentor in D.C.'s most under-resourced neighborhood. After graduating from American University, he was awarded a fellowship with the Robert F. Kennedy Memorial Foundation to work as a special representative to the United Nations and the World Conference Against Racism. For 4 years, he also directed the Peaceable Schools Program in D.C.'s largest public high school—and today, continues to lead training for teachers and students in conflict transformation, trauma-informed care, positive youth development, anti-racism, mindfulness, social-emotional literacy, and arts empowerment. Hawah has authored 4 books, produced 3 documentary films, and released 2 music albums. He is the creator/ editor of "The Poetry of Yoga" book anthology (published by White Cloud Press) that features Grammy award-winning musicians and master yoga teachers. His latest collaborative documentary film project, "Fly By Light," has received wide acclaim and awards, while touring international film festivals.  Find him online:  www.Hawah.Us and IG @hawahkasat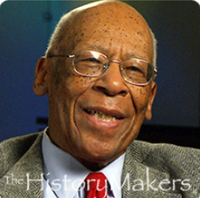 JAMES M. HARKLESS
Labor lawyer James M. Harkless was born on April 19, 1931 in Detroit, Michigan. He attended Harvard University, where he received his A.B. degree in history in 1952. While there, he was the first African American to be elected president of the Harvard Glee Club.
Harkless went on to attend Harvard Law School and earned his J.D. degree in 1955. Upon graduation, Harkless clerked for a justice of the Massachusetts Supreme Judicial Court and was appointed chief clerk in 1956. From 1957 to 1960, he worked as an associate in a Boston area law firm, where he represented unions in labor relations. In 1961, Harkless served as general counsel for a sub-committee of the U.S. House Education and Labor Committee. From 1962 to 1964, he was the first African American appellate court attorney in the Office of the National Labor Relations Board General Counsel. Harkless went on to work as confidential assistant to the Commissioner of Customs, as executive secretary of the U.S. Office of Economic Opportunity, and as senior associate and vice president of a Washington, D.C. consulting firm.
Harkless has issued more than 3,000 decisions covering mostly labor-management issues and has served on multiple boards, including as part-time chairman of the DC Board of Labor Relations from 1974-1978. From 1985 to 2006, he was chairman of the IUE-GM (Delphi) Legal Services Plan. Harkless was appointed a member of the Foreign Service Grievance Board in 1990, served as a consultant on arbitration to a South African government commission in 1998, and was elected the first African American President of the National Academy of Arbitrators in 1998. In 2005, the College of Labor and Employment Lawyers made him an honorary fellow.
For many years, Jim Harkless' rich baritone voice was featured as part of the popular Friday Morning Music Club concert series, and he is a founding member of the Washington Revels "Jubilee Voices." He has also appeared frequently as a song leader with the Daily Antidote of Song.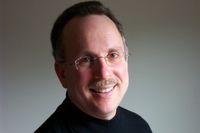 JEFF GREEN 
Jeff is a partner with the Stone Door Media Lab, a four-year-old Monterey, California-based company that helps firms increase revenue through consumer market research, data analysis, industry reports and related business intelligence. Jeff has worked in the media industry for 38 years, including long-time executive posts at the Country Music Association, Country Aircheck, Americana Music Association, Radio & Records, Film House and Music & Media in Amsterdam.
A Certified Radio Marketing Consultant from the Radio Advertising Bureau, Jeff holds a B.A. in Radio/Television from San Francisco State University and an MBA from the University of Massachusetts Amherst. He is a graduate of the Disney Leadership Institute in Orlando and Leadership Music in Nashville. Jeff is also the mastermind behind the No.1 bestseller reference,The Green Book of Songs by Subject: The Thematic Guide To Popular Music.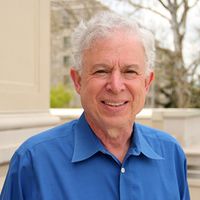 JOHN SIMSON 
John currently serves as Program Director for the Business and Entertainment Program Department of Management at American University. He has been in the music industry since his signing in 1971 as a recording artist and songwriter. Simson's career has included stints as a manager, handling the career of 5X Grammy winner, Mary-Chapin Carpenter, special advisor to Harry Belafonte for music and television projects, and a 30-year career as an entertainment lawyer advising clients on copyright and business issues in film, television, music and the visual arts.
He most recently served as the Executive Director of SoundExchange from 2001-2010, an organization he helped launch in 2001. SoundExchange collects royalties from internet and satellite radio services on behalf of recording artists and record labels. The organization is now responsible for distributions greater than Two Billion Dollars since inception.
Simson received an Emmy nomination for his music supervision of the PBS series, "American Roots Music" and was named the Outstanding Volunteer Lawyer by Washington Area Lawyers for the Arts on their 10th Anniversary celebration. Simson was at the forefront of the battle for artists' rights and their ability to be paid for their work online and has been featured on NBC Nightly News, The New York Times, WSJ, Marketplace, CNN and many other news outlets. He is a frequent lecturer on music industry and copyright issues and currently serves as the Chairman of the Board of the National Recording Preservation Board of the Library of Congress, is Chairman of the D.C. Bar's Art, Entertainment, Media & Sports Law Committee, is a Board member of CINE, the Musicianship and the Music Manager's Forum. He is a 1994 Alumni of Nashville's Leadership Music Program and is a past President of the Washington, D.C. Chapter of the Grammy organization. Simson previously taught Entertainment Law at Washington College of Law and Georgetown University Law Center.