Family Fun Night - June 2 - Canceled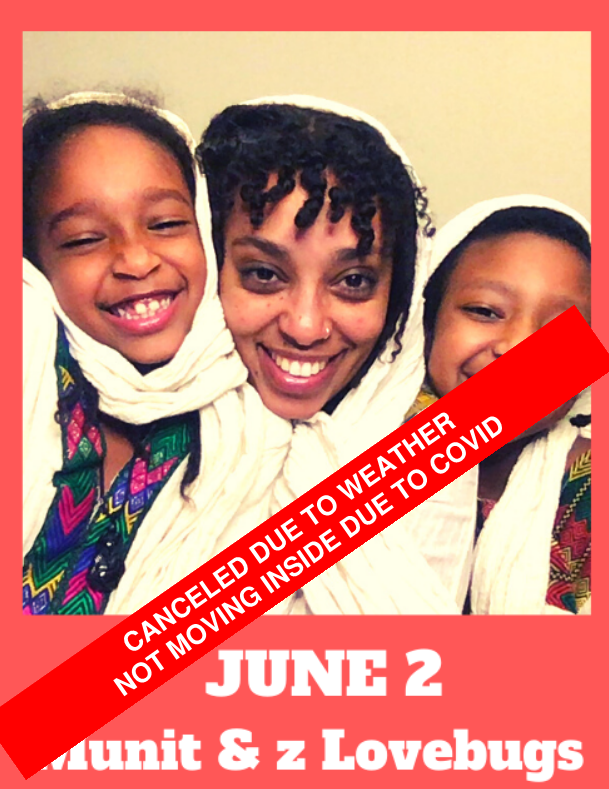 We are very sorry to cancel tonight's performance due to the forecast for storms and the impact of Covid.
Thursday, June 2, 6:30-7:00pm ET - CANCELED

Carpe Diem's Family Fun Night is part of a larger outreach initiative titled "Jump Start with the Arts"--an early childhood arts enrichment program. The goal is to provide a jump-start to healthy and joyful social and cognitive development in the early stages of learning and to provide young children with memorable, educational, developmentally appropriate, and culturally diverse experiences through the Arts.
Made possible in part by the generosity of our individual donors, and by the Finn Family Group, El Golfo Restaurant, and our media sponsor Takoma Radio, as well as with general operating support from the Arts and Humanities Council of Montgomery County and the Maryland State Arts Council.
ICYMI: A Family Fun Night recording from Thursday, April 7 is available on Facebook, as are all our previous events.
CHECK OUT OUR FULL SERIES SCHEDULE
Note we have gone live at El Golfo Restaurant! 
What programming do you provide?
Jump Start with the Arts can be tailored to your needs.
We offer small group enrichment classes with master teaching artists. We understand your little ones have lots of energy, short attention spans, and want to participate. Our programs are not lectures or demonstrations. Art forms may include drama (acting out stories), music, singing, dancing, and simple visual arts. These are taught in short time blocks over multiple dates. We provide follow-on materials for extended learning with school teachers, family members, or caregivers. 
We also offer performances by world-class artists for school assemblies. Culturally varied, these programs help round out a child's perspective of the world and models acceptance and understanding of diversity.
BRING JUMP START WITH THE ARTS TO YOUR EARLY LEARNERS
Carpe Diem Arts is proud to be the recipient of an NEA Challenge America grant to expand our Jump Start with the Arts program later this year.  
Geared for pre-schoolers, this arts engagement programming provides a jump-start to healthy and joyful social and cognitive development in the early stages of learning.
We are now planning programming for the Fall, so please contact us for more information If you have a setting that would benefit from Jump Start with the Arts.
MATCHING FUNDS NEEDED
 The grant only pays for a portion of the program, so if you would like to support bringing the arts to early learners, please donate below.