ACE Academy Teaching Artists
Meet our Teaching Artists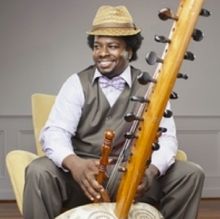 AMADOU KOUYATE 
comes from a long lineage of prominent West African musicians and oral historians that spans 150 generations of the Kouyate family. He has studied and performed Manding music since the age of three. A dynamic djembe and koutiro drummer, Amadou also plays the 21-string kora which he learned first from his father, Djimo Kouyate and other master Diali -- oral historians/musicians-- of Manding tradition in West Africa. His mother, Akua Kouyate, is the long-time director of the Wolf Trap Institute for Early Learning through the Arts. Amadou has dedicated his life to becoming an ambassador of African culture. His repertoire ranges from traditional songs from the 13th century to contemporary original compositions incorporating blues and jazz riffs.
Selected as a 2013-2014 Strathmore Artist in Residence, Amadou Kouyate also has received the Maryland State Arts Council Governor's Citation and other artistic awards from the Arts and Humanities Council of Montgomery County, DC Commission on the Arts and Humanities, Special Talents and Musical Theatre Scholarships at Howard University and Levine School of Music. Amadou has studied in Mali, Senegal, Guinea and Cote d'Ivoire with master musicians of the Diali tradition, and served as an Adjunct Lecturer of African Music and Ethnomusicology at the University of Maryland and as Artist-In-Residence at Montgomery College before pursuing his career as a professional solo artist and teacher.
In addition to his solo work, Amadou Kouyate performs with his world rock ensemble Proper SKANKS as well as with Farafina Kan, Manding Jata, Spank Rock, Urban Afrikan, The Kouyate Family/Memory of African Culture. His credits include performances at The Kennedy Center, Smithsonian Institution, Tim Festival (Brazil), National Folk Festivals (Lowell, East-Lansing and Dayton), DanceAfrica DC and Chicago, with The National Symphony Orchestra, the production "Soul Possessed," directed by Debbie Allen, and at Carnegie Hall with Sweet Honey in The Rock and the WPAS Men and Women of the Gospel in "INDABA."
www.AmadouKouyate.com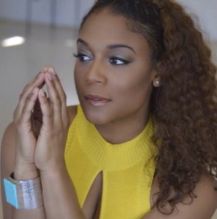 PRINCESS MHOON COOPER
Curriculum Development and Artist Liaison
Recognized in 2015 by HUFFINGTON POST as one of 26 "Female Choreographers You Should Know" and Dance Magazine's 2006 "Top 25 to Watch in the World" for her Choreographic Development Project titled "This Woman's Work," Mhoon is the Founder and Director of the Princess Mhoon Dance Institute with locations in DC and Maryland. Mhoon has served on faculty at Howard University and holds a Bachelor of Fine Arts degree in Dance and a Master of Arts degree in Public History from Howard University. Her research focuses on Dance History, American Performance and the African-American experience in dance. In 2015 she was awarded the Owen Dodson "Distinguished Alumni" award from her Alma Mater.
Mhoon is also a 2015 Helen Hayes Award Nominee for "Best Choreography in a Musical," a Helen Hayes winner for "Best Musical," and one of 37 international artists invited to Lusaka, Zambia for solo performance and master classes at the Barefeet Theatre Festival for vulnerable youth sponsored by UNICEF. With work commissioned by the Kennedy Center for the Performing Arts and the DC Jazz Festival, Princess Mhoon has been called a visionary of her generation.
A native of Chicago, Illinois, she began her training with Alyo Children's Dance Theatre, Joseph Holmes Dance Studio, and Muntu Dance Theatre of Chicago. Mhoon Cooper has received numerous awards and scholarships for her excellence in dance including recognition from the American Dance Festival, Dance Magazine, Howard University, Career Transitions for Dancers, and the Kennedy Center for the Performing Arts. She has performed and toured with the world renowned Ronald K. Brown/Evidence Dance Company, Rennie Harris PureMovement, The Chuck Davis African American Dance Ensemble, Nathan Trice Rituals, and Deeply Rooted Productions. She is the founder of DANCING FEET, an integrated arts program that includes classes and workshops for schools and outreach institutions.  The opening of PMDI is her continuation of a life long commitment to the field of dance.
www.princessmoondance.com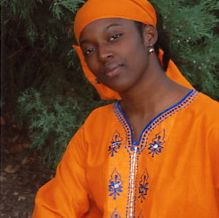 BINTOU KOUYATE
As in the Manding tradition of "Fa Kae" --that which is passed down from fathers through the generations -- Bintou Kouyate, born in Washington, DC, is the youngest of her siblings and performs professionally, continuing the cultural and musical path of her family as a dynamic dancer, singer, educator and performing artist of Manding traditions. The 150th generation of the Kouyate lineage of her father, Diali Djimo Kouyate, Bintou performs with Farafina Kan, Memory of African Culture/The Kouyate Family and teaches children and adults for various community organizations. She has toured and studied internationally in Guinea, Cote d'Ivoire, Senegal, Gambia and Colombia, South America. Bintou Kouyate is a Licensed Massage Therapist practicing in the DC metropolitan area and also is pursuing a degree in Business Administration at the University of the District of Columbia.
www.MemoryOfAfricanCulture.org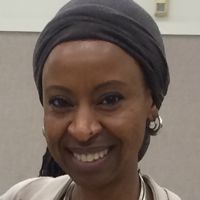 GATHONI KAMAU is originally from Kenya.  She has always been a creative person and knew from an early age that she would pursue a degree in the Arts. She studied art throughout her childhood and has a degree in sculpture from The Pennsylvania State University.  Her work is inspired by the rich and diverse cultures of Africa.  Gathoni creates workshops that teach appreciation for the arts of Africa and enjoys teaching adults and children.  Gathoni currently works as the Community Outreach specialist for Education at the Smithsonian Institution's National Museum of African Art.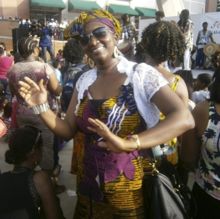 MARIAMA CONTE
Mariama Conté, or "Mama Conté" as she prefers to be called, moved to the Washington DC area many years ago from Guinea, West Africa.   To help maintain her cultural identity, she decided to become an educator so she could pass on her rich cultural heritage to her students.  She has a degree in Early Childhood Education from the University of the District of Columbia (UDC) and has worked as a teacher's assistant in DC public schools for the last eight years.  Mama Conté is a creator of Shepherd Cultural Dance group at Shepherd Elementary School, where she teaches African dance methods, history, and techniques along with African songs and stories to students in grades preK through 5.  She also gained considerable classroom experience as a lead teacher at a culture summer camp that focused on different cultures from around the world.  She relished the opportunity to share her cultural background from Guinea with her students. Mama Conté believes that students learn best when they are exposed to both their own culture and the cultures of others.  She loves working with children, "Because they give me endless energy and motivation."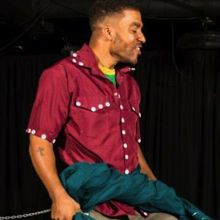 THOMAS YOUNG
grew up in Washington, DC.  Though he is not Ethiopian himself, he became intrigued with Ethiopian dance and culture as a teenager.  This has led to his visiting Africa many times and training to be a professional Ethiopian Dancer.  He has now been dancing for fifteen years.  For the last 6 years, he has also been teaching dance and Ethiopian culture to children of all ages in a variety of settings.  These include AIRF/Carpe Diem Youth ArtBeat, in afterschool programs in high schools in Montgomery County, and in a summer camp for children adopted from Africa and living here in the United States.  Thomas has devoted his life to his passion for Ethiopian culture and dance, and it shows in the upbeat, positive energy he brings to his teaching.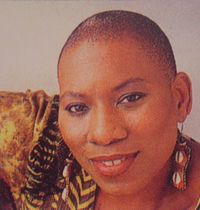 NANA MALAYA RUCKER
Nana Malaya has been performing since early childhood.  Her versatility and expertise in the arts has lead to many diverse opportunities.  Her first major choreographic work was, "The Hallelujah Chorus," a liturgical dance (an innovation at the time) for the prestigious Carnegie Mellon Institute in Pittsburg when she was only 16 years old!
Nana Malaya was also selected to be one of the youngest members of August Wilson's first professional theatre company: The Black Horizon Theatre.  This friendship and collaboration continued, and she also served as an actress and choreographer for the Pulitzer Prize winning playwright.  Her company, The Nubian Theatre Dance & Music Company, has provided her the opportunity to portray many characters and to be a featured performer at many major venues including: The Lincoln Center, NYC; The Kennedy Center; The Smithsonian Institute; Wolftrap; the Anacostia Museum; Discovery Theatre; The Historic Lincoln Theatre; The Arc; The Lisner; The Harlem National Black Theatre and many more.  She has also toured and graced the stage with Malcolm Jamal Warner, Phyliss Stickney, Phyliss Hyman, Stevie Wonder, Miriam Mekeba, Bill T. Jones, Alice Coltrane, and numerous others!  
Nana Malaya was declared "The Dancing Diplomat" since she has performed around the world.  She has had the honor of being selected to perform for the King of Ghana, President Bill Clinton, Rosa Park and others.