Meet Our Teaching Artists
The ones we call when we need a teacher, performer, or some inspiration.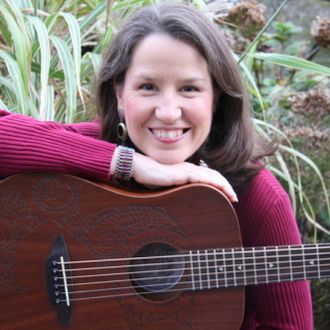 Mary Amato
Mary Amato is an award-winning children's and Young Adult book author, poet, playwright, musician, songwriter and ukulele advocate! Her books have been translated into foreign languages, optioned for television, produced onstage, and have won the children's choice awards in Ohio, Minnesota, Utah, and Arizona. She teaches popular workshops on writing and the creative process around the country -- and is widely acclaimed as a teacher of the ukulele and songwriting, working closely with Carpe Diem Arts and "Ukes on the Move."  Her latest series of books are about Lucy McGee. Learn more about Mary, her award-winning books, workshops and residency offerings at www.maryamato.com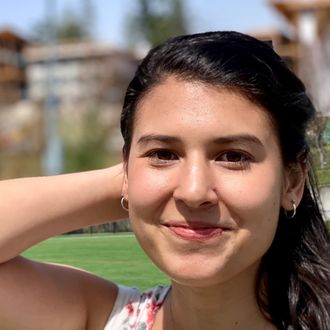 Rachael Sandri
Did you know that The Who have a song on ukulele? "Blue, Red, and Grey" was the song that inspired Rachael to pick up her first ukulele in seventh grade. These days, she is a teaching artist and program director for Carpe Diem.
A swiss army knife of the community arts world, Rachael is a teacher, dancer, crafter, spanish-speaker, extravaganza organizer, writer of rhymes, tickler of ivories, strummer of strings, and singer of songs.
You might catch her performing under her stage name, Vera Rivers. verarivers.com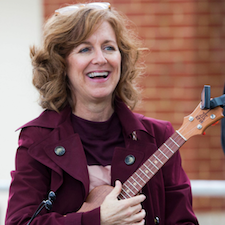 Liz Safley Brinker
Liz's love of music started with dance. Ballet was her first love, studying with Hermione Latham in Oklahoma City through her youth. Choral singing came next, followed almost immediately by musical theater which she enjoyed throughout high school and college in Oklahoma. Show choir was a guilty pleasure. In young adulthood Liz started teaching herself to play guitar and, as a young mother, took her children to Music Together classes in Montgomery County, MD. She has been teaching early-childhood music classes for Music Together Montgomery since 2002 and plays guitar, ukulele and mandolin. In recent years, Liz has played in two local bands, The Whippoorwills (guitar, mandolin and vocals) and Sisters Uke and Friends (ukulele, mandolin and vocals). She continues to share her love of music through her teaching, as well as the joy of making music with as many people as possible. She still loves to dance.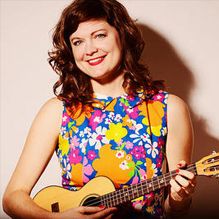 Maureen Andary
With humor, grace, and cabaret vocal stylings of yesteryear, Maureen Andary delights listeners at intimate venues and festivals alike.  With one half of the duo The Sweater Set, she has won four Washington Area Music Awards, served as an Artist-in-Residence at the Strathmore Center for the Performing Arts, and has performed at such distinguished venues as the Kennedy Center for the Performing Arts, The Birchmere, and Lincoln Center.  In 2013 Maureen was a faculty member and performer at the 2013 Strathmore Ukulele & Guitar Summit and Festival, teaching alongside Grammy Winners Cathy Fink & Marcy Marxer as well as nationally touring acts Lil' Rev, Gerald Ross, The Hula Honeys, & Stuart Fuchs.   Maureen relishes in the opportunity to share the joy of music with her ongoing ukulele & songwriting group classes at the House of Musical Traditions in Takoma Park, MD, kids' songwriting classes at The Perry School & 826DC, and private guitar & ukulele students at Middle C Music in Tenleytown, DC. maureenandary.com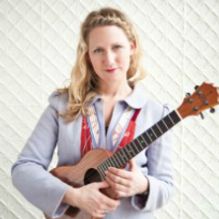 Victoria Vox
Victoria Vox has taken the artful sound of the ukulele into eclectic new directions. Her music ranges from upbeat and clever to honest and moving, while incorporating her signature "mouth trumpet" and occasionally singing in French. Her whimsical song-writing uses a unique palette of sounds and beats that delight audiences of all ages. Featured recently on the front page of the "Wall Street Journal," on the cover of UKULELE Magazine, and on the Jay Leno show, Victoria is taking the world by storm! A recent highlight of her career was performing in New Zealand with 2,500 children playing ukulele and singing along on Victoria's original "Bird Song!"  Victoria has participated in "Ukes on the Move" residencies with the African Immigrant and Refugee Foundation (AIRF) summer Youth ArtBeat program, at Tilghman Elementary School on the Eastern Shore, at the Community Public Charter School in Charlottesville, and in various adult and teen community workshops. 
www.VictoriaVox.com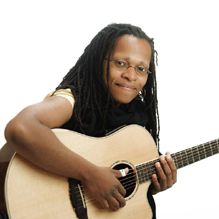 Lea
Lea Morris's music is described as SoulFolk, a seamless blend of gospel, jazz, country, R&B and contemporary folk. Stylistically between the earthy tones of Tracy Chapman and the urban/ethereal sound of India.Arie, Lea has been featured at the Kennedy Center, The Music Center at Strathmore, and at festivals, schools and other venues in the US and Europe. She has shared the stage with Mavis Staples, Dar Williams, Anthony Hamilton, Vivian Green, and the legendary Odetta.  Her latest recording is titled "Let You In" and features harmonica virtuoso Howard Levy. A seasoned performer and educator, Lea particularly enjoys teaching songwriting to children and adults, and is also excited to share her love and appreciation of the ukulele. thisislea.com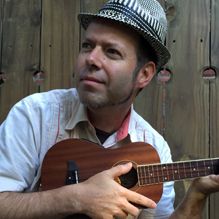 Alan MacEwen
Alan MacEwen is the frontman and a founding member of the award-winning American roots quartet The Grandsons, who have performed continuously since 1986, playing concerts all over the world and releasing 6 full-length albums. He is singer, guitarist, trumpet player and principle songwriter for the group.  Apart from his primary efforts with The Grandsons, Alan has built a strong repertoire as a solo performer, and played as a sideman on trumpet. In recent years, he has returned to his childhood roots as a Trinidadian with the side project, Sir Alan and the Calypso Ponzi Schemers. A second youthful regression currently finds him with his Grandsons bandmates entertaining the under-ten crowd with the kids music group, the grandsons, Jr. In the past year he has been captivated by the ukelele and how easily it dovetails with guitar. Even as a uke neophite, he has audaciously become a ukelele teacher during the same time period.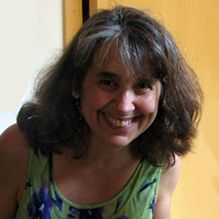 Wendy Laxner
Teacher, composer, singer and multi-instrumentalist, Wendy Lanxner has a studio of over 30 students, plays bass in the band Wendy & the Lost Boys, and brings music into retirement communities and classrooms in the Washington area.  She has composed, arranged and directed music for numerous youth Shakespeare productions at Lumina Studio Theater and has run her own jam camp, during which she gives kids basic skills on rock instruments and facilitates collaborative songwriting.  Wendy teaches flute, guitar, ukulele, bass, and saxophone in her home studio in Silver Spring, MD, and co-hosts an open mic at McGinty's Public House.