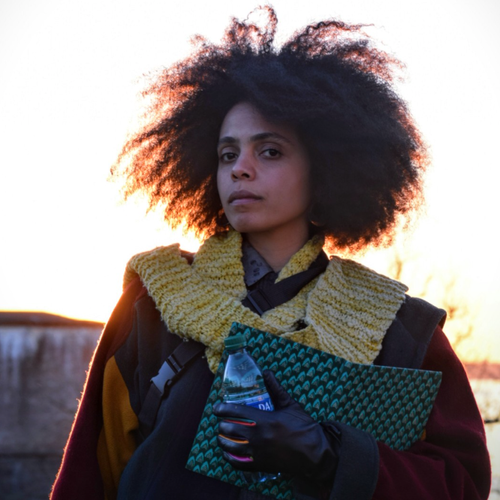 KATE ABOUDOU
Katie is a multi-disciplinary maker, raised in a bi-cultural home in the urban-burbs of DC. Her work ranges from collage to sculpture, from painting to making with found objects. Fascinated by the subjective nature of beauty, her work is as personal as a note in a diary -- generally whimsical, sometimes frightening, and always exploring the reciprocal relationship between reality and surreality. She received a BFA in Media & Performing Arts from the Savannah College of Art & Design. Drama continues to fuel her illustrations, murals, collages, and costumes. Katie is currently creating out of College Park, MD.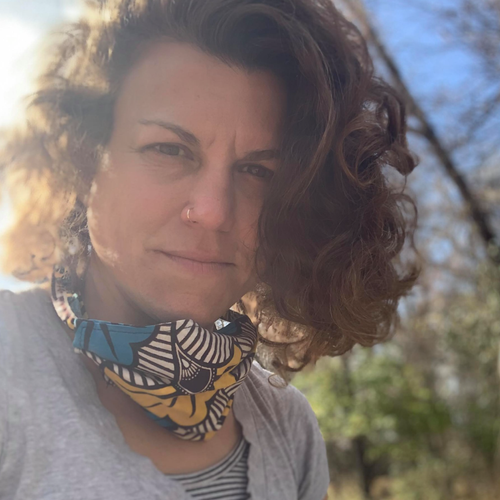 KRISTEN ARANT
Kristen Arant is a percussionist, vocalist, teaching artist and activist living and working in the Washington, DC region. Kristen has been active in the DC drumming scene, helping to initiate the activist drumming ensemble Rhythm Workers Union in 2000. She also started the non-profit Young Women's Drumming Empowerment Project in 2005, and teaches at various elementary schools in the DC area. Kristen has facilitated hundreds of drumming experiences over the past 20 years through her energetic, spontaneous style that combines deep technical and cultural learning with letting go, connecting with the authentic self and transforming negative emotions into joy and exuberance.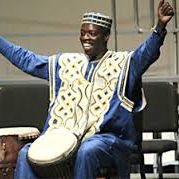 KOFI DENNIS
Kofi Dennis is well known as part of the duo, Anansegromma; presenting traditional African music, drums rhythms, and storytelling. He also teaches the traditional djembe drumming and has the unique opportunity of working with juvenile and adult prisoners in area county jails, sharing his talents of storytelling and drum rhythms. Kofi is a graduate of the School of Performing Arts, University of Ghana, and studied early childhood and adolescent education at Komenda College, University of Cape Coast. He has been a Master Teaching Artist with the Wolf Trap Institute for Early Learning through the Arts since 1998. As a professional percussionist and storyteller, Kofi provides Arts Integrated classroom residencies and professional development workshops in music and creative drama for early childhood educators both locally, nationally and internationally.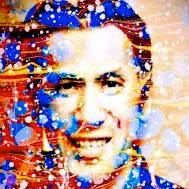 ARTURO HO
Arturo Ho is a multi-talented visual artist who works with youth on murals, mosaics, and various multi-media projects and residencies. He has a background in illustration and fine art and dedicates his time to teaching in diverse communities and schools. He also offers consultation services in developing collaboration-based art projects. Rather than focus on one approach, Arturo works with a variety of media and techniques. He is inspired by many positive influences and ideas of expression and enjoys the new possibilities that come from working with different people and communities.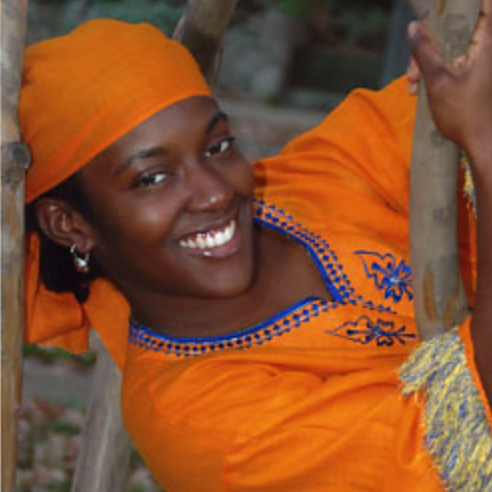 BINTOU KOUYATE
As in the Manding tradition of "Fa Kae" --that which is passed down from fathers through the generations -- Bintou Kouyate, born in Washington, DC, is the youngest of her siblings and performs professionally, continuing the cultural and musical path of her family as a dynamic dancer, singer, educator and performing artist of Manding traditions. The 150th generation of the Kouyate lineage of her father, Diali Djimo Kouyate, Bintou performs with Farafina Kan, Memory of African Culture/The Kouyate Family and teaches children and adults for various community organizations. She has toured and studied internationally in Guinea, Cote d'Ivoire, Senegal, Gambia and Colombia.
www.MemoryOfAfricanCulture.org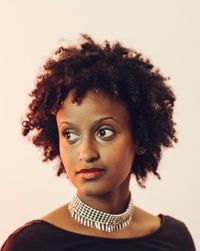 TSEDAYE MAKONNEN
Tsedaye Makonnen is an Ethiopian-American interdisciplinary artist with an emphasis in performance and installation art; creating sculptures, experiences and participatory pieces that implicate the audience. Other titles she bears and inform her art practice are mother, educator and birthworker. Recurring themes present in her work are identity, migration, colorism, womanhood, ritual and kinship. She's drawn to conveying the African Diaspora's creative responses to assimilating and recreating the Self within new territories. In the last few years she has centered on the forced migratory patterns inflicted on the Diaspora. More specifically, she is focused on the thread that connects the Transatlantic Slave trade, the current African refugee crisis, the Great Migration, Ethiopians' exodus in the 1970's to the U.S., and  D.C.'s gentrification. 
Tsedaye has performed in D.C. at the Corcoran Gallery, Smithsonian National Portrait Gallery and Smithsonian National Museum of African Art. In 2016, she completed a four month residency at 39th Street Gallery in the Gateway Arts District. A part of New York's performance art scene, she has shown at Five Myles Gallery, El Museo del Barrio, Grace Exhibition Space, Panoply Performance Lab, ABCNoRio, and more. She recently performed a piece on her father's migration to the U.S. as a refugee at Pratt Film Institute, making the statement that her immigrant parents are more American than she; in light of recent attacks on undocumented and naturalized citizens. She is involved in a touring performance art collective titled BlackGirlLit: Between Literature, Performance & Memory, in which Tsedaye creates a roving participatory performance on black sisterhood based on Toni Morrison's novel, Sula. In 2017, a screening of BlackGirlLit's film tookplace at MoCADA and a performance exhibition at Mount Holyoke College for The Dark Room: Fifth Exposure Symposium. She had two collaborative video performances with Helina Metaferia on gentrification in D.C. shown at Museum of African Diaspora in San Francisco, a part of Helina's solo exhibition Home | Free. She recently participated in the first edition of the Festival International d'Art Performance in Martinique, as well as ITINERANT 2017 International Performance Art Festival at Queens Museum.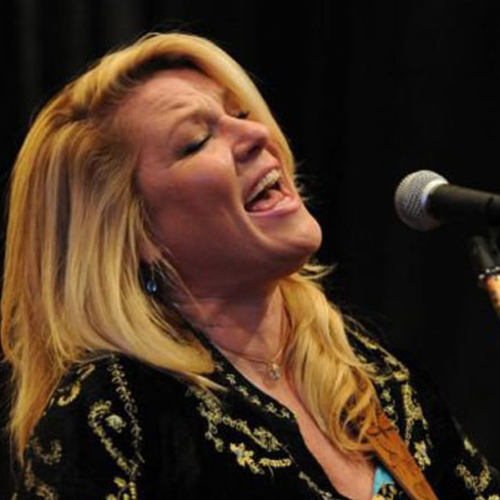 PATTY REESE
Patty Reese is a fan favorite and critic's choice in the Mid-Atlantic region and over the years she's collected enough WAMMIES (Washington Area Music Awards) to fill a major DC pothole.
Whether at an acoustic and intimate house concert, rocking the house at the Birchmere, or commanding a standing ovation at Maryland's Strathmore Music Hall on the Woodstock tribute, you will see Patty lighting up the place with uninhibited effervescence. Her strong songwriting, dynamic vocals and solid guitar work make her a powerful solo act -- or add in a mega talented band of music vets, and look out below!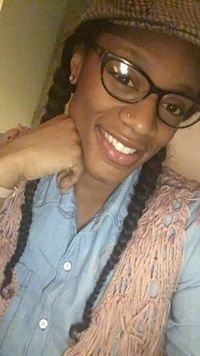 JA'NAYE SCOTT
Ja'naye Scott has been dancing since she was 6 years old. She has been dancing West African dance and Hip Hop dance for 13 years and has been a dance instructor for three years. She began dance training and performing at ConneXions Leadership Academy as a youth, and continued to develop her talents with various community groups and events. She has danced and performed with the Baltimore based Sankofa Dance Theater, a premier African dance and drum troupe, and is a current member of Urban Foli Djembe Orchestra Performing Arts, Inc., a musical theater performance group. Ja'Naye is currently a 1st grade teacher in Baltimore City Schools, as well as a cultural teaching artist using dance as a platform of expression, sharing the love and passion that she has for West African dance and Hip Hop dance with others in the Baltimore to DC corridor.  Janayescott@gmail.com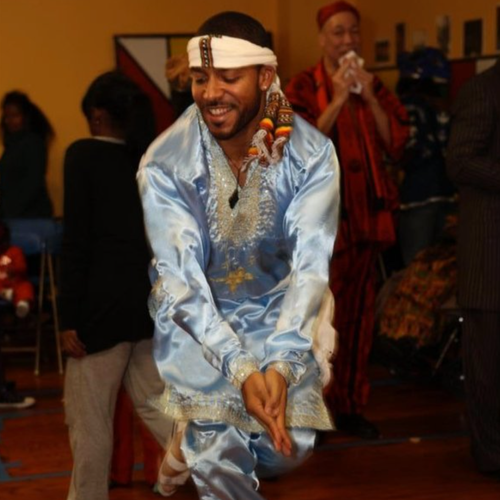 THOMAS YOUNG
Thomas Young grew up in Washington, DC. Though he is not Ethiopian himself, he became intrigued with Ethiopian dance and culture as a teenager. This led to him visiting Africa many times and training to be a professional Ethiopian dancer. He has now been dancing for fifteen years, and has been teaching dance and Ethiopian culture to children for the last six. He has taught at AIRF/Carpe Diem Youth ArtBeat, in Montgomery County high school afterschool programs, and in a summer camp for African adoptees living in the United States. Thomas has devoted his life to his passion for Ethiopian culture and dance, and it shows in the upbeat, positive energy he brings to his teaching.