Meet The Artists - Wheaton Cultural Project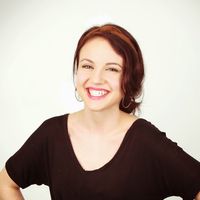 ALESSANDRA MANTOVANI 
Alessandra Mantovani is an enthusiastic artist, web-designer, and camp coordinator. She is a graduate of Concordia University, with a degree in design and sustainability studies. In addition to having assisted with workshops at Pyramid Atlantic, ArtSpring, and at Gala Artisans, Alessandra has worked as an event coordinator and camp counselor, and loves to introduce games into her curriculum - engaging students and campers in a variety of 2D, 3D and digital projects. Her goal is to give students a place to express themselves and further develop their love for the arts. This is Alessandra's sixth year working with Carpe Diem Arts and she is always developing new projects for her students. During her eight-week residency with the Wheaton Cultural Project, she will introduce kids to basic foundations of photoshop and graphic design - skills they can build on in the future. In addition to her role as teaching artist, she is serving as the Project Director for Carpe Diem Arts' Youth ArtBeat after-school program in Wheaton as part of the AHCMC-funded Wheaton Cultural Project, and as co-director of the Carpe Diem Arts Summer Camps. She is also the Senior Designer for AMP Marketing. She is fluent in English, Spanish, French and is currently learning Italian.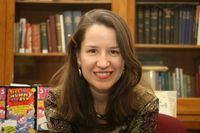 MARY AMATO
Mary Amato is an award-winning children's and YA book author, poet, playwright, and songwriter. Her books have been translated into foreign languages, optioned for television, produced onstage, and have won the children's choice awards in Ohio, Minnesota, Utah, and Arizona. She teaches popular workshops on writing and the creative process around the country, in schools and libraries. When she's not focusing on creative writing, she teaches songwriting, ukulele, guitar, and vocal performance. During her two-week residency with the Wheaton Cultural Project, Mary will be leading workshops in creative writing, journaling, play-writing, poetry and more!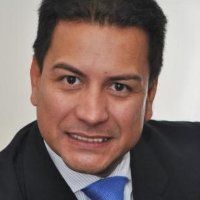 RICARDO LOAIZA
Ricardo Loaiza is the founder of the After School Dance Fund Inc., Baila4Life, and produces the Annual MCPS Latin Dance Competition at Strathmore. This event, now in its 15th year, has become the County's premier Hispanic grassroots community event. Ricardo has dedicated his career to youth, community, and the preservation of Latin American musical and dance traditions. His goal is to help students develop confidence and leadership, promote excellence in academics, and pave their way into higher education. In October of 2014 Ricardo received the prestigious recognition of "The Montgomery County's Community Award for Excellence in the Arts & Humanities" from County Executive, Mr. Ike Leggett. Together with his dance partner Elba, Ricardo has taught, choreographed and performed in more than 500 events in the DC area and in over 20 cities nationally and internationally. During his seven-week residency with the Wheaton Cultural Project, Ricardo will be teaching salsa-dancing and choreography, preparing students for their end of class showcase and dance performance.
ARTURO HO
Arturo Ho is a multi-talented visual artist who works with youth on murals, mosaics, and various multi-media projects and residencies. He has a background in illustration and fine art and dedicates his time to teaching in diverse communities and schools. He also offers consultation services in developing collaboration-based art projects. During his two-week residency with the Wheaton Cultural Project, Arturo guided the 6th-8th grade students in creating a mural for their own community center, at the heart of the Pembridge-Amherst apartment complex. The mural is a vibrant and colorful representation of their personal passions (soccer, music, animation, art) and the diversity of their community at large.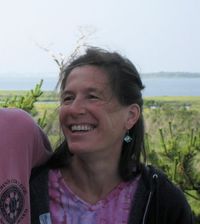 NINA KOLTNOW
Nina Koltnow is a visual artist and musician, in addition to being an award-winning math teacher and former department chair at Sidwell Friends School. Semi-retired, she devotes her time to tutoring, part-time teaching, travel, gardening, home improvement projects, and jewelry-making. She has participated in many fairs and festivals, exhibiting and selling her glass creations c/o Laughing Glass Studio in partnership with her friend Cindy Reuben. During her week long workshop with the Wheaton Cultural Project, Nina and Cindy will be teaching kids how to make fused-glass jewelry and other creations!