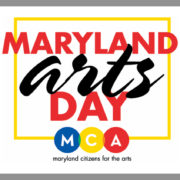 Maryland Citizens for the Arts (MCA) announces the winner of the 2017 Sue Hess Maryland Arts Advocate of the Year Award 
It is with great pleasure that Maryland Citizens for the Arts (MCA) announces the winner of the 2017 Sue Hess Maryland Arts Advocate of the Year Award: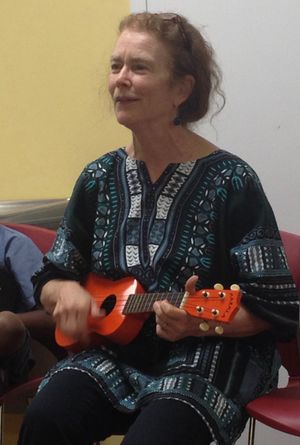 BUSY GRAHAM 
Founder, Class Acts Arts (now Artivate) 
and Project Youth ArtReach 
State-wide programs (1995-2005) 
Founder/Director, Carpe Diem Arts 
Silver Spring, MD (2006-present) 
and Royal Oak, MD 
Director, Carpe Diem Arts Outreach Fund 
of the Mid-Shore Community Foundation 
Easton, MD (2010-present) 
In 1977, Sue Hess co-founded Maryland Citizens for the Arts (MCA) with the late Francis Murnaghan. Still serving as an active Trustee, Sue was honored back in 2009 with the creation of an annual award for outstanding commitment to arts advocacy that bears her name. Over the years the award has been presented to Maryland arts leaders like Fred Lazarus of MICA, the late Nancy Haragan, and Joe's Movement Emporium founder Brooke Kidd. The 2016 Award was presented to Baltimore Clayworks' Herb Massie. 
This year's award will be presented to Busy Graham during Maryland Arts Day in Annapolis on February 14, the annual event sponsored by Maryland Citizens for the Arts when hundreds of artists and arts enthusiasts and supporters meet with members and staff of the General Assembly to express the need for continued state supports of the arts. 
A committee of five oversees the nominations. Led by MCA Trustee Julie Madden, the committee included Carol Trawick, former chair of the Maryland State Arts Council, Jessica Cleaver, Director of the Harford County Cultural Arts Board, Kerry Holahan, an MCA Emerging Arts Advocate, and Sue Hess, Co-founder and Trustee of MCA. The committee's choice was unanimous. John Schratwieser, Executive Director of MCA is excited to honor such a leading voice. 
"Busy Graham has been one of those arts sector 'boots on the ground' for nearly 40 years. MCA is thrilled to honor the work of this incredible advocate and to acknowledge the breadth and depth of her work, and her impact, throughout Maryland." 
Busy has devoted most of her life to the arts and education, with a special focus on arts outreach to under-served audiences. After living abroad in Tunisia where her Dad was Peace Corps director, and in Switzerland during her gap year (working at the Ecole d'Humanité and with the international Luethi-Peterson Camps where she taught music, dance, arts and crafts, and French in Vermont, North Carolina, Denmark and France before embarking on a career in arts administration. 
From 1985-1994, she represented folk, jazz and world music artists in the national market and produced concerts and special events in the Baltimore/DC area, including the annual Winter Solstice Concert with Helicon, now celebrating its 32nd anniversary. 
In 1995, while serving as the Director of the Institute of Musical Traditions, Busy founded Class Acts Arts with the goal of bringing traditional music, dance, and storytelling into DC area schools and communities. Partnering with a large roster of master teaching and performing artists, Class Acts reaches an audience of more than 200,000 each year, facilitating upwards of 2,000 culturally diverse programs (visual, literary and performing arts) throughout Maryland, DC and northern Virginia. 
During her 10-year tenure as founder/director of Class Acts Arts (recently renamed Artivate), Busy launched numerous initiatives including Project Youth ArtReach (serving youth in correctional settings); Carpe Diem Choral Arts Residency Project (a cross-cultural, multi-generational performance-based program); Hoop and Holler for Health! Buena Vida! (promoting health and fitness); and the Jump Start with the Arts performance series. 
She was a founding board member of Lumina Studio Theatre, and served on the board of the African Immigrant and Refugee Foundation. 
In 2005, Busy launched Carpe Diem Arts.  Carpe Diem's signature programs include the Carpe Diem Spanish and French immersion summer arts camps; Arts for Life, outreach to seniors; Youth ArtBeat (after-school programs, working with immigrant and refugee populations); Jump Start with the Arts (arts integration in early childhood education) -- and numerous public performance series. 
Carpe Diem's monthly public events in Silver Spring, Maryland include the Revels-Carpe Diem Community Sing (21st of every month) and the Silver Spring Community Dance (2nd Thursdays), as well as the Jump Start with the Arts "Family Fun Night Out" series on the 1st Thursday of the month. 
On the Eastern Shore, Carpe Diem presents free monthly lunchtime concerts at the Talbot County Senior Center, the Music in the Gallery Series in Bellevue, Seasonal Celebrations at St. Michaels Auditorium, plus a series of performances at the Chesapeake Center for adults with disabilities. Busy also coordinates block-bookings in area schools, community centers, libraries and correctional facilities, and hosts a summer arts sleep-away camp, as well as retreats for artists and non-profits on the Shore. 
Working closely with the Talbot County Arts Council, she has succeeded in raising the funds needed each year since 2010 to guarantee that all schools receive 100 percent of matching funds for Arts-in-Education programs. As a result, 10 public and private schools in Talbot County will benefit this year from more than 60 programs plus artist residencies—more than double what would otherwise have been possible. 
Carpe Diem also produces the Arts-to-You online postings of arts events and activities, both for the DC area and the Eastern Shore. 
Through fundraising, block-bookings, and creative partnerships with other non-profits, schools, housing developments, and social service agencies, Carpe Diem Arts has effectively extended its reach in Talbot County, Montgomery County and beyond, while also supporting the livelihoods of many visual, literary, and performing artists representing diverse cultures and traditions. 
Maryland Citizens for the Arts
John Schratwieser, Executive Director  
120 W. North Avenue, Suite 302 
Baltimore, MD  21201 
(410) 467-6700 
www.mdarts.org