UPCOMING AND ONGOING EVENTS
Jump Start with the Arts at the Libraries
Carpe Diem! Check out these very special events this week at our local libraries. Always a happy place to be!
Tuesday, Sept 26
10:30-11:00am
White Oak Library

Story Time with Anna Mwalagho from Kenya: Story & Song, Dance & Drum
Wednesday, Sept 27
11:00-11:30am
Long Branch Library
Story Time with Ingrid Cowan Hass from Beech Tree Puppets
Thursday, Sept 28
4:30-5:00pm
Wheaton Library
Bi-lingual Spanish Story Time with Amor y Luz: Kutasha Silva and Amy Vitro'
Tuesday, Oct 3
10:30-11:15am
Takoma Park MD Library
Featuring Maria-Ines Tripodi
Thursday, Oct 12 at 7:30 pm
Gaye Fifer calling
Band: Elke Baker & friends
Free Lessons:
7:00-7:30pm beginners
Dance: 7:30pm to 9:30pm
General Admission – $15.00
FSGW members – $12.00
Under 21 / limited income – $5.00
Covid Precautions: Tier 2 - masks and vaccinations encouraged but not required
Community Sing - Saturday, October 21
Join us via Zoom or Facebook Live as we gather artists and community together to sing.
Invite friends or make new ones from the comfort of your own home.
Daily Antidote of Song
Free. Virtual.
Join us every day for a virtual sing-along song with international recording artists from a broad range of cultures and traditions - making each day better, one song at a time. Over 1,000 days running!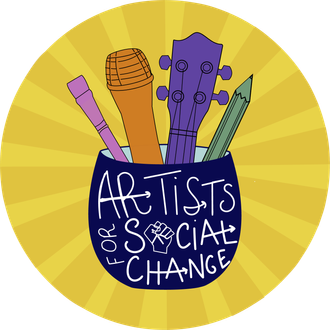 Discover programming that engages participants in traditional arts and learn how they have been used to effect change in the past. Discuss today's social issues and identify opportunities for the arts to lead change now.